March 2011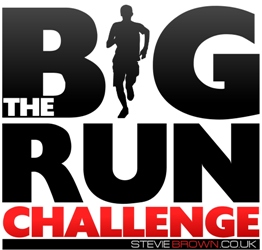 When Scottish rally star Stevie Brown contests the Granite City Rally on April 16 he will set the benchmark for the toughest race of his career, which will see him dawn his running shoes to contest the Baker Hughes 10K fun run, to discover if he is faster on his feet or behind the wheel of his high powered rally car.
Stevie, who will contest the third round of the MSA Scottish Rally Championship, will face the challenge of completing the 10 kilometre fun run in May in the same time, or faster than he took to complete the 45 mile rally route in his 300bhp Subaru Impreza.
The DMACK Tyres backed driver who has supported Cash for Kids for a number of years now, says he is looking forward to the unique challenge. "I've never done any long distance running events before, so it's something completely new."
The Cash for Kids charity work with local neglected, disabled and disadvantaged children, a cause that is close to Stevie's heart. "The charity works on so many projects, from improving the quality of life of a terminally ill child, to providing a safe environment for neglected and abused children. When you see the often horrific conditions some of these kids live with on a daily basis, you realise just how important charities like Cash for Kids are."
Cash for Kids Manager, Michelle Herd, said "This is a fantastic challenge that Stevie is undertaking for the Charity. On behalf of everyone at Cash for Kids and all the children who will benefit, a huge thank you and best of luck."
If you would like to support Stevie in his bid to raise money for cash for kids you can make a donation on the just giving page http://www.justgiving.com/rallyrun
For more information see our News section.