December 2009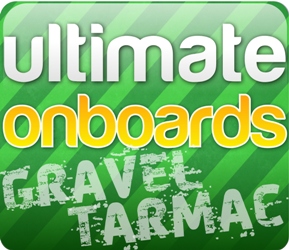 Here at steviebrown.co.uk we've picked our favourite on-boards from the season, check them out here!
THE GRAVEL ONE
Our first clip is when Stevie met Chelle! The new pairing tackled the RSAC Scottish Rally, with a puncture on the opening test the Scottish duo were left playing catch up, setting a number of fastest stage times throughout the day. Relive the action here!
THE TARMAC ONE
For our favourite tarmac test we wanted something fast and demanding, something to test the nerve over the jumps and bumps ? there could only be one stage. Loch Tuath in this years' Tunnocks Tour of Mull Rally. Stevie and co-driver Andrew Roughead tackle the awesome test, setting exactly the same time as rally leader Dougie Hall in the Evo 9, a remarkable feat considering the stages notoriously power hungry reputation in the diminutive Ford Fiesta. While in the class battle the pair stopped the clocks an astonishing one minute and seventeen seconds faster than their nearest class rival. Sit back and experience the awesome Loch Tuath here!
For more information see our News section.