February 2009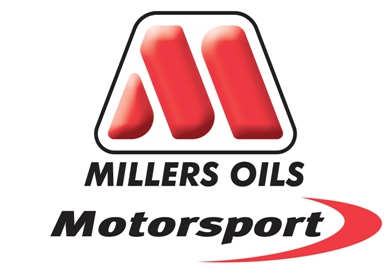 Scottish rising rally star Stevie Brown is delighted to announced he will join forces with Millers Oils, as he tackles the British Rally Championship and Fiesta Sporting Trophy this season. The young driver from Aberdeen said, "Having a technical partner with the heritage and expertise that Millers Oils have is fantastic, their products are second to none."
Motorsport offers Millers Oils an arena where they can develop their merchandise, and showcase the performance of their world class products. "When you're driving a group N car as we are this year, everything is performing at its limit. In order to prolong the life of these components you need to use the best lubricants and fluids you can, and Millers Oils consistently provides this" explained Stevie.
As the team strive for victory in the Fiesta Sporting Trophy, and class wins in the British rally Championship, Stevie says Millers Oils provides the team with peace of mind. "Reliability will be a huge factor in the championships we're doing this year, and by using Millers Oils we know that we will be minimising the risk of engine or transmission failures."
Millers Oils manufacture and supply high quality lubricants, fuel treatments and other high performance formulations for use in automotive, commercial vehicle and industrial applications.
For more information about Millers Oils log onto their website, www.millersoils.net
For more information see our News section.