July 2009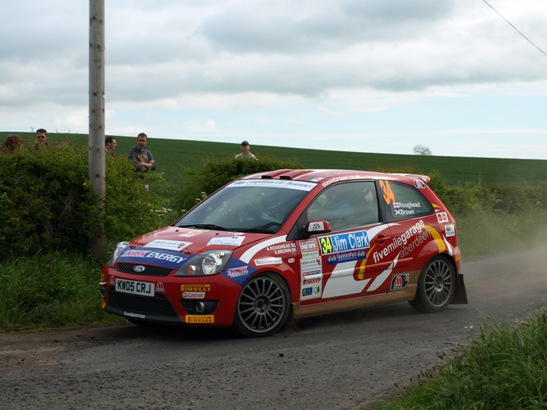 Stevie Brown says being forced to miss the International Manx Rally is a 'huge disappointment'. The event which forms round four of the British Rally Championship marks the second round of the season to take place on a sealed surface. Citing a lack of budget as the main reason he is unable to tackle the event, the Ford Fiesta ST driver says, "I've always wanted to do the Manx, it looks such a brilliant rally, so to be forced to sit it out is a bit gut wrenching" said Stevie.
Stevie is promising to be back on the Ulster Rally, and be ready to take the fight to the top Fiesta ST crews. Ulster is round 6 of the Kick Energy Fiesta Sport Trophy, so we need to make up for lost ground" explained Stevie.
For more information see our News section.