January 2011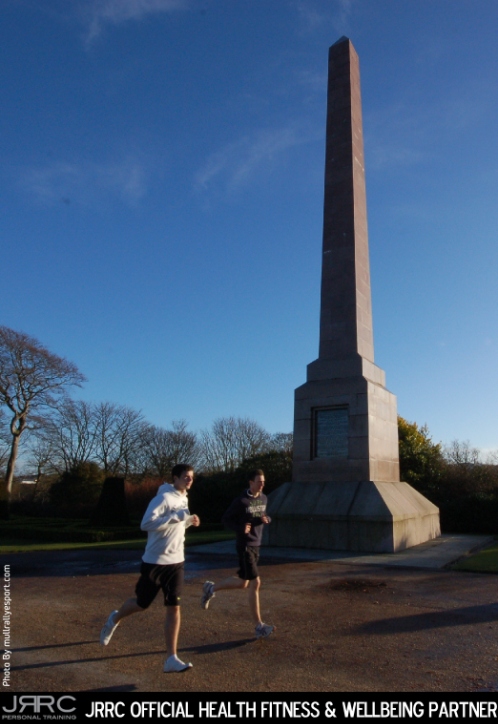 Scottish rally driver Stevie Brown has announced an exciting new partnership with JRRC forming the official Health, Fitness and Wellbeing partner for the 2011 season. JRRC are a premium personal training service in the North East of Scotland. The Aberdeen based company will support Stevie and the team as they tackle the Scottish Rally Championship. "Having JRRC confirmed as our Health, Fitness and Wellbeing partner is an exciting new development which will add great value to our season campaign" explained Stevie.
The former 1600 Scottish Rally Champion continues, "Having worked with JRRC before, when the opportunity arose of working with them on a more permanent basis we jumped at the chance. They have an excellent understanding of both the physical and nutritional demands of the sport. It's this key understanding and expert knowledge that makes them an ideal partner. I'm looking forward to working with JRRC throughout the season, with their expert guidance we can be sure our training and nutrition will allow us to perform at our optimum."
JRRC company director Jamie Rose said "We are very excited to be working with Stevie and the team as they tackle the national rally series. At JRRC our clientele have a diverse range of goals that we pride ourselves on delivering the best possible support to ensure their goal becomes a reality. The world of rallying offers a new, fresh challenge for JRRC, and we are looking forward to working with Stevie and the team to give them that edge of race days. All of our clients will gain from our involvement in the intense programs we implement with our elite athletes, as it helps us to offer our clients the latest and most efficient training techniques".
Stevie, who recently announced he will be driving a Subaru Impreza in the 2011 season, explains the importance of having a high level of fitness. "The rally car is only as good as the driver and co-driver, so with a good fitness level we can maintain maximum concentration for longer periods. We are also covering terrain that can often be very rough, and feature big jumps, so we need to be physically strong to prevent injury."
In the high octane world of rallying every second counts, and as the crew prepare to challenge for honours in the Scottish Rally Championship, JRRC will be with them every step of the way.
For more information see our News section.