December 2009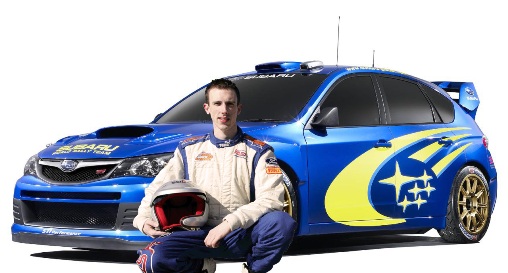 Stevie Brown described his test drive of Subaru's latest Impreza Cup Car on the frozen lakes of Norway as 'awesome'. The twenty-two-year-old driver, who is looking to make a full time switch to four-wheel-drive next season said, "The experience has been invaluable. The time I spent with the engineers has given me a good understanding of a base setting for a four-wheel-drive-car."
With temperatures as low as 27 degrees below freezing, conditions were perfect for driving the four-wheel-drive turboed machine. "You have to be more aggressive with the car than you would in a front wheel drive car" said Stevie who made his left-hand-drive, four wheel drive debut. Subaru motorsport group N boss George Donaldson joined Brown during the test offering advice as the young driver sampled four-wheel-drive for the first time. "Its worth remembering that before George became World Rally Team manager for Toyota he was a highly successful driver, winning the British National Group N champion in 1988, and the Group N class on the 1987 Lombard RAC Rally." Stevie continues, "So to have him offering advice was fantastic and was a real help."
"For me it wasn't so much the increase in power that I noticed most, but the grip available out of medium and slow speed corners. This is where we lose out most in the Fiesta as its only two-wheel-drive" explained Stevie.
If you would like more information on how you can sponsor Stevie as he tackles the British Rally Championship at the wheel of a Subaru Impreza, please do not hesitate to contact us info@steviebrown.co.uk.
For more information see our News section.