February 2012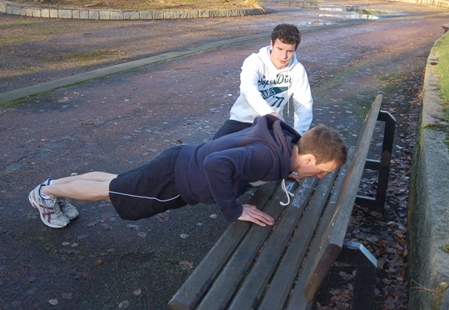 Stevie Brown has confirmed his partnership with JRRC Fitness will continue for a second year, and says the fitness guru will play a vital role in his challenge for a podium position in this years Scottish Rally Championship.
The former 1600 Scottish rally champion worked closely with the fitness firm during the 2011 season. "I was already fairly fit at the start of last year, but JRRC Fitness brought me up to a whole new level and has helped my on event performance for sure" explained Stevie.
Focusing on four key areas of speed, suppleness, strength and endurance, Stevie's training remains varied with JRRC Fitness head trainer Jamie Rose creating a bespoke training programme as the season unfolds. "Working with Stevie is great for us as we are constantly pushing the boundaries, creating new workouts which we can filter down to benefit all of our clients. JRRC Fitness have a great deal of experience working with athletes, and it's great to be associated with such an exciting sport" said Rose.
As the Scottish Rally Championship speeds in to action later this month on the Snowman Rally in Inverness, Stevie and his high powered Subaru Impreza STI will be aiming to sprint to a podium position, all with the support of JRRC Fitness.
For more information see our News section.