March 2012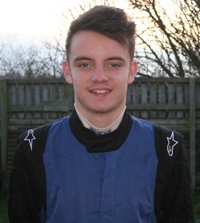 Jack Morton has been confirmed as a member of the MSA Academy Junior co-driver Programme, where he will receive coaching from former World Rally Championship co-driver Nicky Grist.
17-year-old Morton from County Durham, is one of only three co-drivers selected for the scheme which chooses the UK's brightest talents and hones their skills in a bid to help them reach the top level of the sport.
The start of the 2012 season saw Morton join MSA British Rally Academy graduate Stevie Brown, to contest the Scottish Rally Championship in a Subaru Impreza. "It's a fantastic opportunity for Jack to learn from people who have competed and won at the highest level of the sport. I certainly learnt a lot from my time in the Academy, and I'm sure Jack will too" said Stevie.
Jack, who despite having only competed in one full season so far in his career has notched up an impressive amount of event wins, says he can't wait to start training with Nicky. "I feel honoured to have been chosen by such a great icon as Nicky and I feel privileged to be able to work with him alongside two of the best young co-drivers in the country."
The Legend Fires backed co-driver continues, "I'm aiming to learn as much as I can so that I can progress onto Team UK and then hopefully emulate some of Nicky's success in the future."
Grist added: "Jack has a fair amount of experience and some excellent results under his belt, so he is an ideal candidate for this new programme, which will act as a stepping stone to the Team UK national squad."
For more information see our News section.