July 2011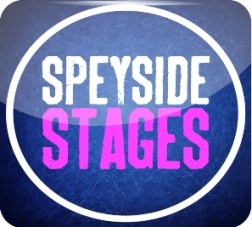 The riverside town of Elgin in the heart of the Whiskey country will play host to round six of the MSA Scottish Rally Championship this weekend (Saturday 6 August), and local driver Stevie Brown and co-driver Drew Sturrock are looking for a strong result.
The Speyside Stages remains the only mixed surface event in the national series, with the first two stages taking place in the town centre Cooper Park on tarmac, before the teams negotiate the demanding Moray forest gravel stages. The motoGF backed driver said: "The Speyside Stages will be a weekend of consolidation after two disappointing results on the Granite and Jim Clark. The team have done a fantastic job during the summer break and we've made some improvements to the car which should give us more reliability" explained Stevie.
The JRRC Fitness backed driver will be joined by top international co-driver Drew Sturrock. This weekend will mark the first UK based rally the factory Castrol Toyota co-driver has contested this season, having spent much of the year in South Africa contesting the national series. "We've done a number of rallies together before and worked well together, and I'm really looking forward to doing the Speyside with Drew" said Stevie.
Sturrock is no stranger to the Scottish Rally Championship having created a name for himself in the national series as one of the countries most exciting young co-driving talents. "I'm looking forward to returning to the Scottish Championship having spent some time away. The competition is always really close with battles going on right to the finish line." explained Drew. He continues, "When Stevie and I have done rallies in the past we've shown that we have good speed, and I'm sure we can demonstrate that again this weekend in the new car."
With over 40 miles of tricky gravel tracks, the route is lined with deep ditches, big drops and slippery surface changes. Stevie explains the challenges of the Speyside Stages. "This rally is very unique as there are some stages where the speeds are very high, and others which tend to be very twisty. All of the stages are very technical with the added element of chicanes the organisers add to the route. We need to be brave in the fast sections and keep our nose out of trouble - that's where we can make up the time."
For more information see our News section.