August 2011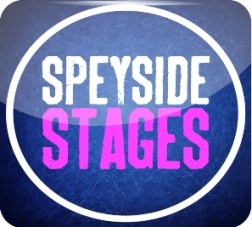 Stevie Brown marked his return to the Scottish Rally Championship at last weekends Speyside Stages rally by finishing 11th with stand-in co-driver Andrew Falconer. The Global Web backed driver was forced to take an eight week lay off ahead of the Elgin based event, when the delivery of gearbox parts from Japan was delayed.
There was however more drama to unfold just days before the event, with an administrative problem with original co-driver Drew Sturrock's licence, meaning the Toyota works co-driver was forced to withdraw from the rally because the event didn't have an international permit. Andrew Falconer was called in to replace Sturrock, and despite the fact Brown and Falconer had never competed together, the pair quickly gelled.
The Scottish Sun backed Subaru Impreza climbed the leader board throughout the day, with treacherously slippery stages in the morning proving a real challenge for Brown. "This is really only our second time out in the car, and I'm still making big learning steps just now. For sure the conditions this morning have been really tough, and very inconsistent, but it's important we get to the end of the event to get more miles under our belt" explained the JRRC Fitness supported driver.
The afternoon stages would see the motoGF supported team increase their pace, climbing up the standings, and even with a heart stopping moment when the windscreen steamed up reducing visibility to nearly nothing, the crew found themselves just outside the top ten. "When we do the pre-start routine, I have to set the car to stage mode and flick on about five switches, and I completely forgot to switch on the heater to keep the windscreen clear, it was a costly mistake" admitted Brown.
At the rally finish Stevie remained upbeat with how the event had gone. "The team have worked really hard on the car to build in reliability, and it's paid off as it never missed a beat all day" said Stevie. He continues, "Andrew has done a fantastic job today, it's never easy when a new co-driver and driver first work together, but everything worked very well. With the limited time we've had in the car we're setting some excellent foundations for the future, and I'm looking forward to the next event."
For more information see our News section.